CLASS aims to develop a novel software architecture framework to help big data developers to efficiently distributing data analytics workloads along the compute continuum (from edge to cloud) in a complete and transparent way, while providing sound real-time guarantees.
H2020, Grant Agreement: 780622

PRYSTINE will realize Fail-operational Urban Surround perceptION (FUSION) which is based on robust Radar and LiDAR sensor fusion and control functions in order to enable safe automated driving in urban and rural environments.
H2020, Grant Agreement: 783190

The challenge of the I-MECH project is to bridge the gap between the latest research results and best industrial practice in intelligent motion control for smart mechatronic systems. Software and hardware building blocks, featuring standardized interfaces, will be developed to deliver a complete I-MECH reference motion control platform.
H2020, Grant Agreement: 737453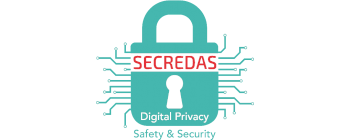 SECREDAS aims to develop and validate multi-domain architecting methodologies, reference architectures and components for autonomous Systems for Automotive, Rail and Healthcare applications, incorporating high security and privacy protection while preserving functional safety and operational performance.
H2020, Grant Agreement: 783119
The project will develop a software framework to support computation- and memory-intensive industrial workloads, on top of next-generation low-power embedded many-cores. The adoption such platform will reduce power consumption by an order of magnitude, whe compared to current, general-purpose-based systems.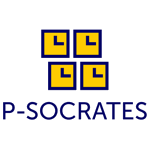 The advent of next-generation many-core embedded platforms has the chance of intercepting this converging need for predictable high-performance, allowing HPC and EC applications to be executed on efficient and powerful heterogeneous architectures integrating general-purpose processors with many-core computing fabrics.  P-SOCRATES will tackle this important challenge by merging leading research groups from the HPC and EC communities. 
The declared goal of project HERCULES is to obtain an order-of-magnitude improvement in the energy efficiency and cost of time-critical embedded systems based on heterogeneous multi-core platforms across several sectors and application domains.
H2020, Grant Agreement: 688860
Concluded in February 2019.
ENABLE-S3 will pave the way for accelerated application of highly automated and autonomous systems in automotive, aerospace, rail and maritime domains. Virtual testing, verification and coverage-oriented test selection methods will enable validation with reasonable efforts.
H2020, Grant Agreement: 692455
Concluded in May 2019.