Who's HiPeRT Lab?
The High-Performance Real-Time Laboratory (HiPeRT Lab) has been founded in 2012 at the University of Modena. It involves more than 40 researchers developing algorithmic and software solutions for high-performance real-time system. HiPeRT Lab's mission is to predictably exploit the tremendous performance offered by next-generation embedded platforms in application domains where timing and safety requirements are crucial. To this end, the group acquired a strong expertise throughout the whole technological stack, from low-level hardware profiling and characterization, to Real-Time Operating Systems and Hypervisors, to predictable compilers and parallel programming models. The lab hosts multiple working prototypes, including autonomous vehicles (multiple cars, delivery bots, RC models, drones, etc.) and industrial automation systems. HiPeRT Lab is involved in several EU and industrial projects in automotive, avionics and industrial automation domains. It strongly believes in the technology transfer between academia and industry, fostering and promoting new collaborations for improving and devising the real-time systems of the future.
SELF-DRIVING CARS
AND AUTONOMOUS VEHICLES
The golden era of embedded super-computers entered a phase where hardware platforms are mature enough to power real production systems. Especially, the dream of having self-driving autonomous vehicles is quickly shaping, and both industries and academics are investing resources in this direction. HiPeRT joins the effort with a framework of technologies and software components aggregated in several L3/4 prototypes with full/semi-autonomous capabilities. These efforts are supported both by industrial and public projects, and cover multiple application domains: from "standard" to racing cars, from last-mile delivery bots, to laser-guided vehicles for warehouse management, to autonomous swarms of aerial and marine drones.
HiPeRT Lab is in the core organization team of the F1/10 autonomous racing competition, which takes place twice per year and gathers a world-wide community of researchers, engineers and simply tech lovers for Autonomous Driving Systems. We also won the New York edition in 2019.
In the field of Artificial Intelligence, the HiPeRT Lab focuses on Convolutional Neural Networks (CNN) for object detection and segmentation, neural network quantization, meta-learning for automatic hyper-parameter tuning and mathematical optimization to strengthen the robustness of the methods.
REAL-TIME EMBEDDED SYSTEMS
The mission of the Systems team in HiPeRT starts from hardware characterization and profiling and instruments hypervisors with novel software techniques that provide a real-time-enabling layer where multi-OS/RTOS solutions can be safely hosted guaranteeing the crucial Freedom-from-Interference property. Custom compiler optimisation and task profiling are keys to either control or know, respectively, the application's behaviour. This enables revolutionary memory-centric platform scheduling and predictable execution models on the one hand. On the other hand, rich, DAG-like task models are allocated on the architecture heterogeneity to minimise response time while avoiding any deviation.
HIGH PERFORMANCE FOR EMBEDDED COMPUTING
HiPeRT Lab's expertise in embedded computing involves programming models, compilers, architectures, benchmarking, performance engineering and state-of-the-art algorithm implementation in sensitive domains such as automotive, AI and industrial automation.
HiPeRT Lab's tight collaboration with key industry players allows the lab to contribute in research and development of tailored solutions on cutting edge technologies such as NVIDIA integrated System-on-Chips and discrete GPUs, Xilinx FPGA platforms and Neural Network processors (e.g. Intel Movidius, Huawei NPU etc…)
CLASS aims to develop a novel software architecture framework to help big data developers to efficiently distributing data analytics workloads along the compute continuum (from edge to cloud) in a complete and transparent way, while providing sound real-time guarantees.
H2020, Grant Agreement: 780622

PRYSTINE will realize Fail-operational Urban Surround perceptION (FUSION) which is based on robust Radar and LiDAR sensor fusion and control functions in order to enable safe automated driving in urban and rural environments.
H2020, Grant Agreement: 783190

I-MECH
The challenge of the I-MECH project is to bridge the gap between the latest research results and best industrial practice in intelligent motion control for smart mechatronic systems. Software and hardware building blocks, featuring standardized interfaces, will be developed to deliver a complete I-MECH reference motion control platform.
H2020, Grant Agreement: 737453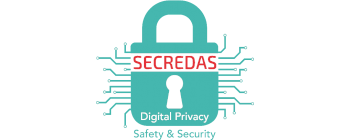 SECREDAS
SECREDAS aims to develop and validate multi-domain architecting methodologies, reference architectures and components for autonomous Systems for Automotive, Rail and Healthcare applications, incorporating high security and privacy protection while preserving functional safety and operational performance.
H2020, Grant Agreement: 783119
OPEN-NEXT
The project will develop a software framework to support computation- and memory-intensive industrial workloads, on top of next-generation low-power embedded many-cores. The adoption such platform will reduce power consumption by an order of magnitude, whe compared to current, general-purpose-based systems.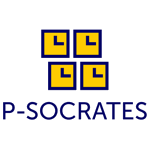 The advent of next-generation many-core embedded platforms has the chance of intercepting this converging need for predictable high-performance, allowing HPC and EC applications to be executed on efficient and powerful heterogeneous architectures integrating general-purpose processors with many-core computing fabrics.  P-SOCRATES will tackle this important challenge by merging leading research groups from the HPC and EC communities.
The declared goal of project HERCULES is to obtain an order-of-magnitude improvement in the energy efficiency and cost of time-critical embedded systems based on heterogeneous multi-core platforms across several sectors and application domains.
H2020, Grant Agreement: 688860
Concluded in February 2019.
ENABLE-S3 will pave the way for accelerated application of highly automated and autonomous systems in automotive, aerospace, rail and maritime domains. Virtual testing, verification and coverage-oriented test selection methods will enable validation with reasonable efforts.
H2020, Grant Agreement: 692455
Concluded in May 2019.
Contacts
Address: Via Giuseppe Campi, 213/b, 41125 Modena MO
Phone: +39 059 205 5510
Email: hipert.info@unimore.it
Contacts
Address: Via Giuseppe Campi, 213/b, 41125 Modena MO
Phone: +39 059 205 5510
Email: hipert.info@unimore.it